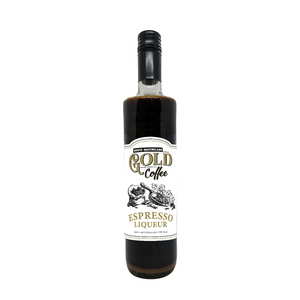 NQ Gold Coffee Liqueur - 700ml
Regular price $47.00 Sale
New Product - NQ Gold Coffee Liqueur
A coffee based liqueur produced using freshly roasted NQ Gold Coffee.
A collaboration between NQ Gold and Cairns based FNQ Spirits – an Aussie craft distillery. Our passion is to showcase local produce with the creation of high quality products based on the essence of Tropical North Queensland.  We stand strong in our principles of Australian made, family operated, hard work, and local community connections.
Perfect over ice, with your favourite mixer or as part of a cocktail.
Please note:  this product can only be purchased by customers over the age of 18 years.